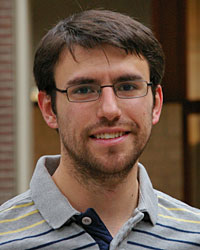 I am a PhD researcher at the Leiden University Centre for Linguistics in the Netherlands. I am fascinated by linguistic diversity, especially in the context of South American indigenous languages. The overarching aim of my research is to understand linguistic structures by analysing their function in natural speech and uncovering the various processes that shaped them over time. Most of my research is based on naturalistic data collected during fieldwork.

One of the top priorities of my work is the documentation and description of endangered languages. The geographic area that I am most drawn to is the foothills of the eastern Andes mountains and the lowlands of the western Amazon basin, one of the most linguistically diverse regions in South America.

My main field of interest within linguistics is articulatory and acoustic phonetics, and I have recently focused on nasalisation, co-articulation, whispered speech and resyllabification. I am also interested in other subfields of linguistics, including phonology, morphology and syntax. The main themes that I seek to explore in my work are gradience, variation and contact, especially with regards to language change.

My doctoral research revolves around Shiwiar, a Chicham (Jivaroan) language spoken in eastern Ecuador and northern Peru. For my dissertation, I am writing a descriptive grammar of the language, based on an 26-hour corpus collected during 10 months of fieldwork.